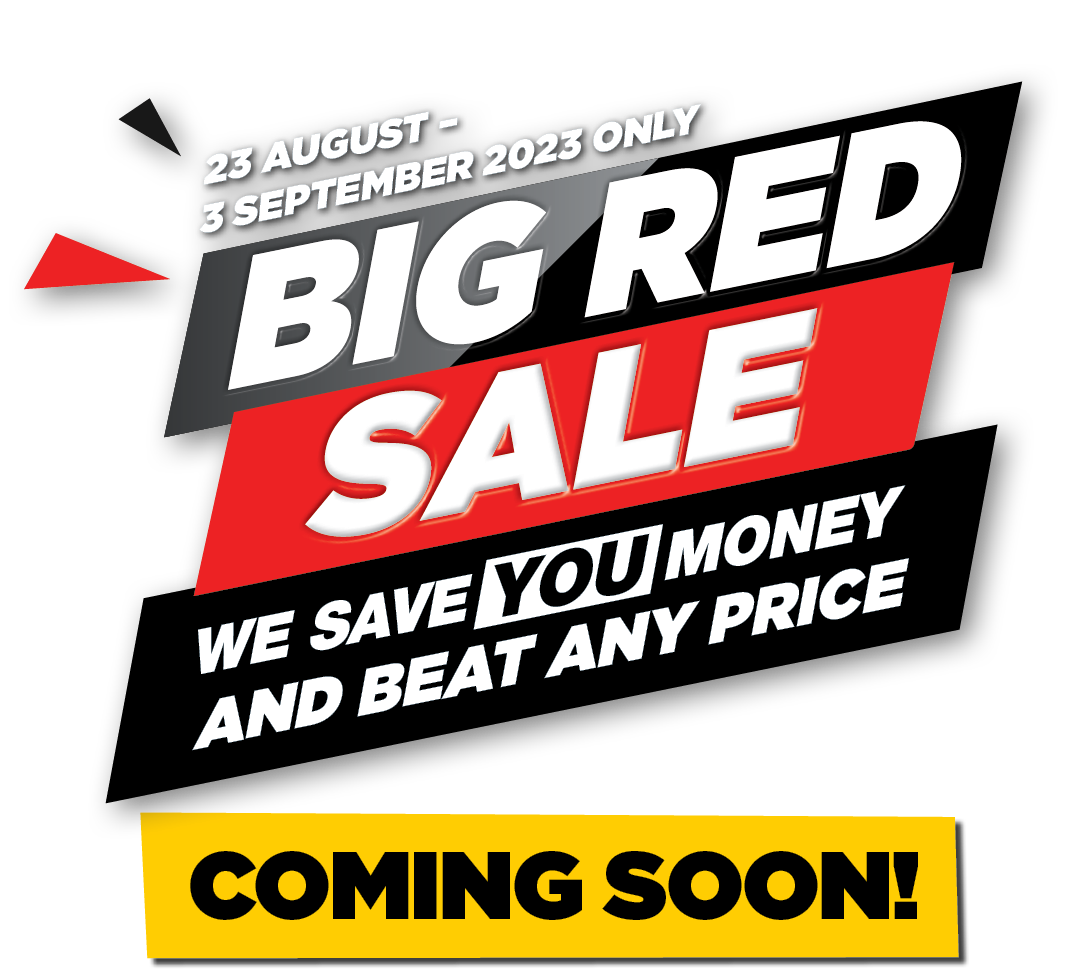 Shop our Big Red Sale deals online and in-store from 23 August – 3 September 2023.
All Big Red Sale offers are also available on credit, but not on lay-by. Ts & Cs apply.
TIPS & TRICKS FOR THE
BIG RED SALE
Don't worry about queues or your wish list items being sold out in-store by shopping online from 23 August – 3 September 2023.
Create a profile on our website. Add all your details beforehand, so you don't have to do this before you check out!
Put your items in your wish list under your online profile BEFORE the sale goes live.
GET CREDIT READY!
Apply for credit early. See if you qualify here or SMS "mycredit", your name, surname, and ID number to 32075 (SMS costs apply).
Complete your application in-store if you qualify. Bring your ID and supporting documents. Non-South African citizens must provide a permit copy.