If you want to turn your house into your dream home, there's no better place to start than OK Furniture. That's because whether you're looking for shiny new appliances for your kitchen, comfortable seating for your lounge, handy storage for your bedroom, or hundreds of other homeware or lifestyle choices, we've got just what you need, at the price you deserve.
WHO WE ARE
Our goal at OK Furniture has always been a simple one - to be the leading competitively priced furniture, appliance and home entertainment retailer in Africa. Today, with more than 400 stores in branches across South Africa, Namibia, Lesotho, Swaziland, Botswana, Zambia, Mozambique and Angola, that's a goal we're consistently achieving.
We're not just about goals though, we're about promises too - and our promise to you is to bring you the lowest prices guaranteed on all the big homeware brands you love. Find any of our products cheaper anywhere else, and we'll refund you the difference plus another 5% of the difference as well. That's our Price Beat Promise, and we're sticking to it. We're also committed to offering you a range of ways to pay, either via cash, credit or lay-by, on easy payment terms, with up to 36 months to pay. Because we believe that everybody should be able to afford the home of their dreams.
Voted South Africa's No. 1 Furniture Retailer at the Ask Afrika Icon Awards by SA shoppers for the second consecutive year.
Voted South Africa's No. 1 Furniture Retailer at the Ask Afrika Icon Awards by SA shoppers for the first times.
OK Group Sold to Shoprite Checkers, with all stores undergoing refurbishment and upgrades to become one of the best-looking retailers in the country.
OK Group divisionalised into various business segments, with a stand-alone furniture brand created, known as OK Furniture. Credit, hire purchase and insurance functions placed into a newly formed division known as Rainbow Finance.
Major share ok the OK Group bought by South African Breweries, helping to grow the company further.
More than 100 OK Bazaars stores opened throughout South Africa.
OK Bazaars listed as a public company on the Johannesburg Stock Exchange (JSE).
OK Bazaars opened by Michael Miller and Sam Cohen in Johannesburg, leading to instant success. Rapid expansion of the brand throughout South Africa, leading to OK Bazaars becoming a loved and trusted household name.
---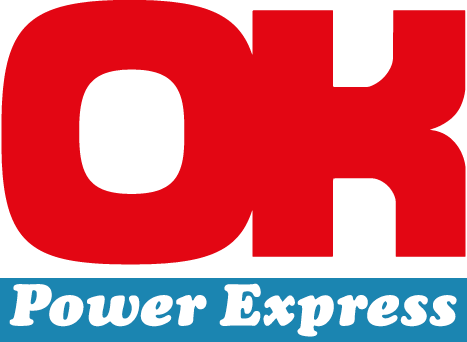 OK POWER EXPRESS
Looking for a fresh take on lifestyle retailing? You'll find it in OK Power Express. Established in 2000 and specialising in home entertainment, cellphones, base sets, loose rugs and all major and domestic appliances. Offering the lowest prices on all top brands, OK Power Express is the ideal choice for affordable homeware and easy finance options.
---

RAINBOW FINANCE
Rainbow Finance is a Trading Division of Shoprite Checkers (Pty) Ltd, one of the largest supermarket groups in Africa.
With offices located across South Africa, Rainbow Finance administers the Credit Agreement (CA) and other forms of credit, by granting the contracts and collecting the amounts due in terms of these debts.
A central granting office, situated in Johannesburg, takes care of the credit granting, while regional collection offices throughout South Africa take care of the collections.
Furniture finance for OK Furniture can be arranged with or without a deposit* at affordable repayment terms, and with up to 36 months to pay on most products.
*Subject to creditworthiness in terms of the National Credit Act (NCA).