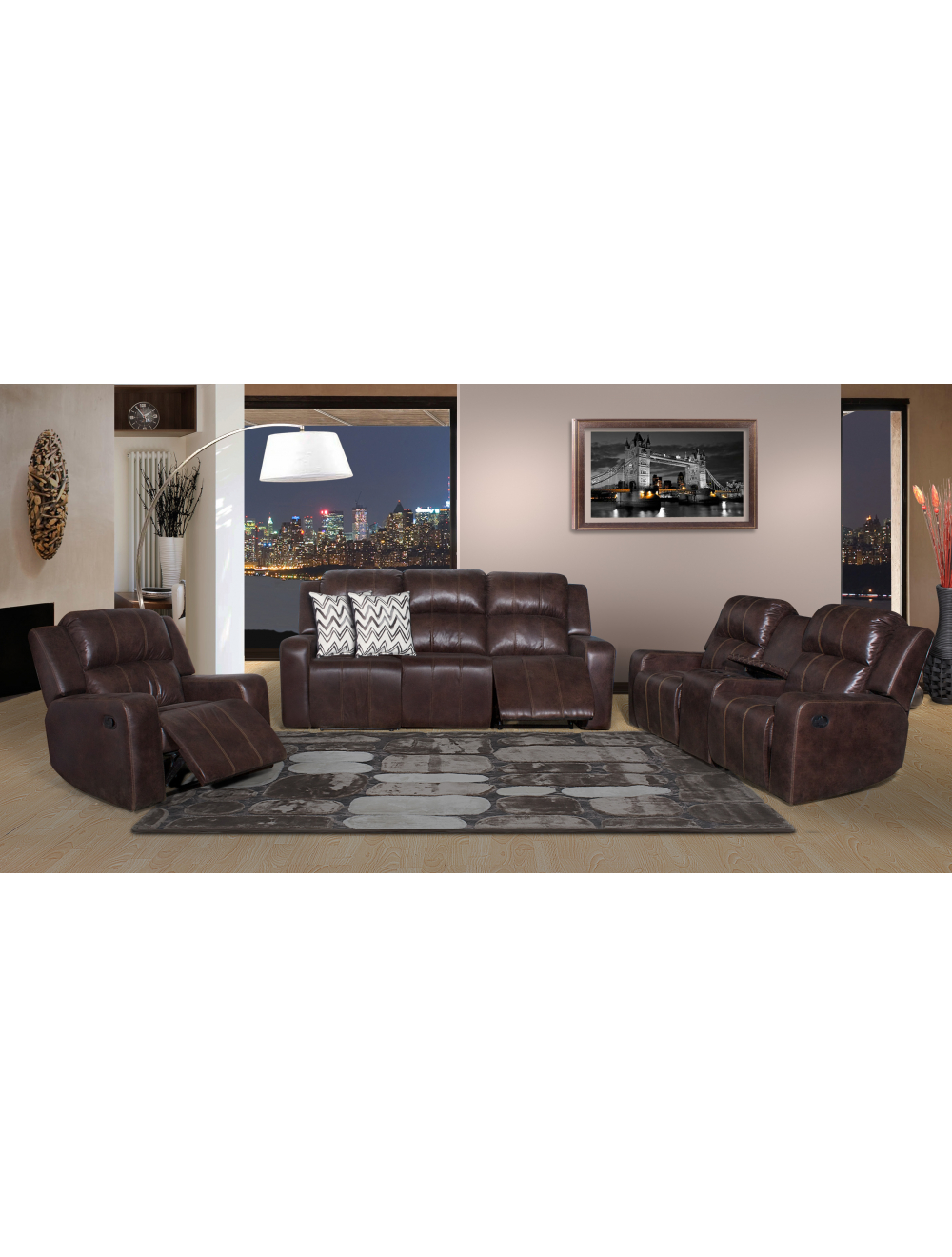 Please note this is a direct Supplier Order and is therefore not kept in stock. Once paid for in full, this product will be ordered for you. Such orders will take between 2-4 weeks to be delivered to us.
3pce Emperor (5action) Lounge Suite
Availability:
Supplier Order
Credit from R1 073.58 per month*
3pce Emperor (5action) Lounge Suite *s*
This Stunning Comfort Suite Boasts
With Five Recliners And A Console
With Cup Holders. Affordable Luxury
Is Hard To Come By These Days But
This Suite Ticks All The Right Boxes.
Comfort
3pce Emperor (5action) Lounge Suite *s*
Chair: 830mm (50.9kg) - 2Division: 830mm (109.6kg) - 3Division: 830mm(101.6kg)
Chair: 600mm - 2Division: 600mm - 3Division: 600mm
Chair: 1010mm - 2Division: 1010mm - 3Division: 1010mm
Chair: 1050mm - 2Division: 2100mm - 3Division: 2260mm
Deposit: R 2 199.90
Monthly Instalment: R 1 073.58
Contract Terms: 30
Service Fee: R 69.00
Initiation Fee: R 1 150.00
Credit Life Insurance: R 1 515.60
Interest Rate: 25.25 %
Interest Value: R 7 672.82
Contractual Total: R 32 207.52

1. Delivery to your home: 5 to 7 working days.

2. Pick up from your nearest OK Furniture store: 5 to 7 working days.
OK Furniture has a 7-day return or exchange policy.

If you are not completely satisfied with the item, we will gladly exchange it or refund your money within 7 days.

Please note, the original receipt must be supplied. The item must also be unused, in its original condition and packaging, and in a condition for re-sale.