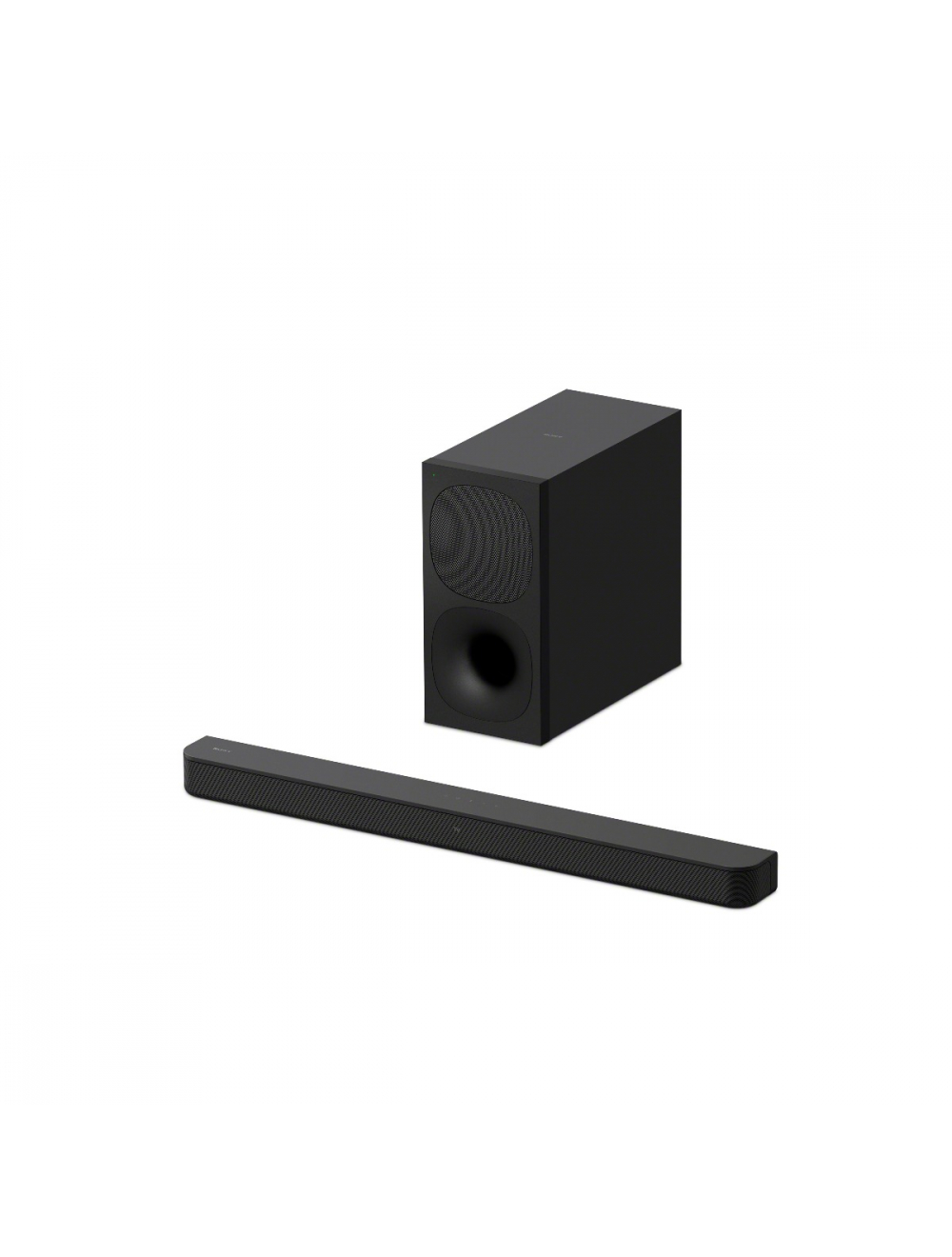 This item is an Imported product. Please be advised that we may not always have this stock item available, delivery could therefore be affected by the time it takes for shipment to arrive in South Africa.
Sony 330w 2.1ch Soundbar With Wireless Subwoofer Ht-s400
Credit from R325.53 per month*
Sony Ht-s400 2.1ch S./bar+w/less Sw *i*
330w Rms Dolby Audio Sound Power Output
S-force Pro Front Surround
X-balanced Speaker Unit With Seperated Front Notch Edge Structure
Dedicated Wireless Subwoofer W/160mm Speaker Unit Fro Deep Bass
Wirelss Connectivity To Tv
2 Year Warranty
Sony Ht-s400 2.1ch S./bar+w/less Sw *i*
Superb Sound Power Output Fro Music And Movie Soundtracks
Immerse Yourself In The Virtual Front Surround Sound Effects
Balanced Sound Variation Between Left And Right Channels
Great Bass Sound Quality For Thundering Movie Scenes & Drum Beats
Connects Wirelessly To Compatible Tv's
Peace Of Mind Manufacturer Defect Backup For A 24 Months Period
Deposit: R 549.90
Monthly Instalment: R 325.53
Contract Terms: 30
Service Fee: R 69.00
Initiation Fee: R 400.44
Credit Life Insurance: R 387.00
Interest Rate: 25.25 %
Interest Value: R 1 959.27
Contractual Total: R 9 765.81

1. Delivery to your home: 5 to 7 working days.

2. Pick up from your nearest OK Furniture store: 5 to 7 working days.
OK Furniture has a 7-day return or exchange policy.

If you are not completely satisfied with the item, we will gladly exchange it or refund your money within 7 days.

Please note, the original receipt must be supplied. The item must also be unused, in its original condition and packaging, and in a condition for re-sale.