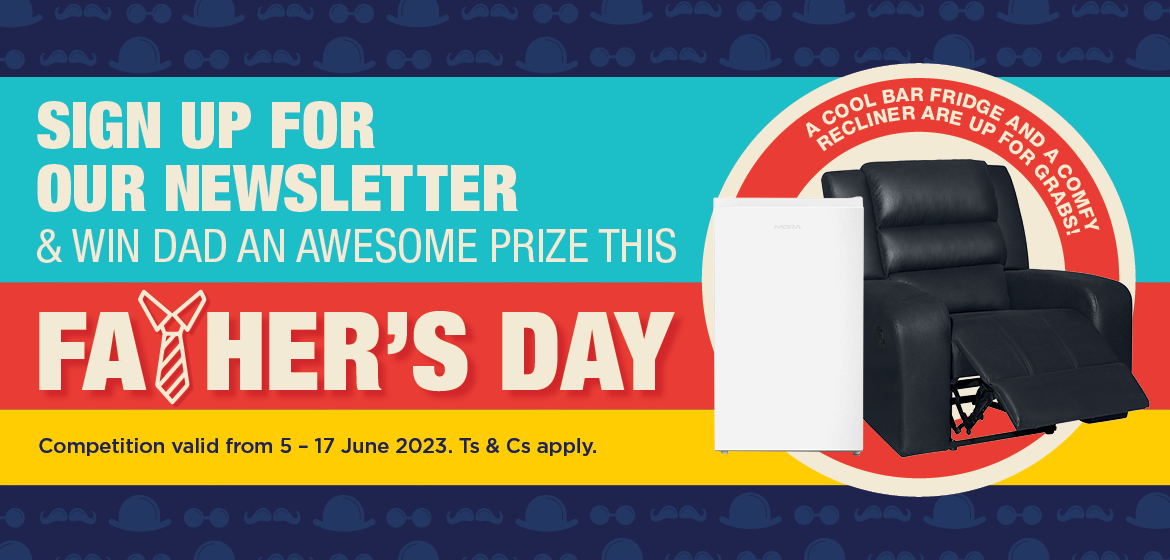 Welcome to the OK Furniture family!
Thanks for subscribing to our newsletter – now you're in the draw to win an amazing gift for your dad this Father's Day! You'll also be the first to know about our exciting deals and latest must-haves, so keep an eye on your inbox or start shopping online now!

Enjoy and good luck!