UNDERSTANDING THE SOUTH AFRICAN ENERGY EFFICIENCY LABEL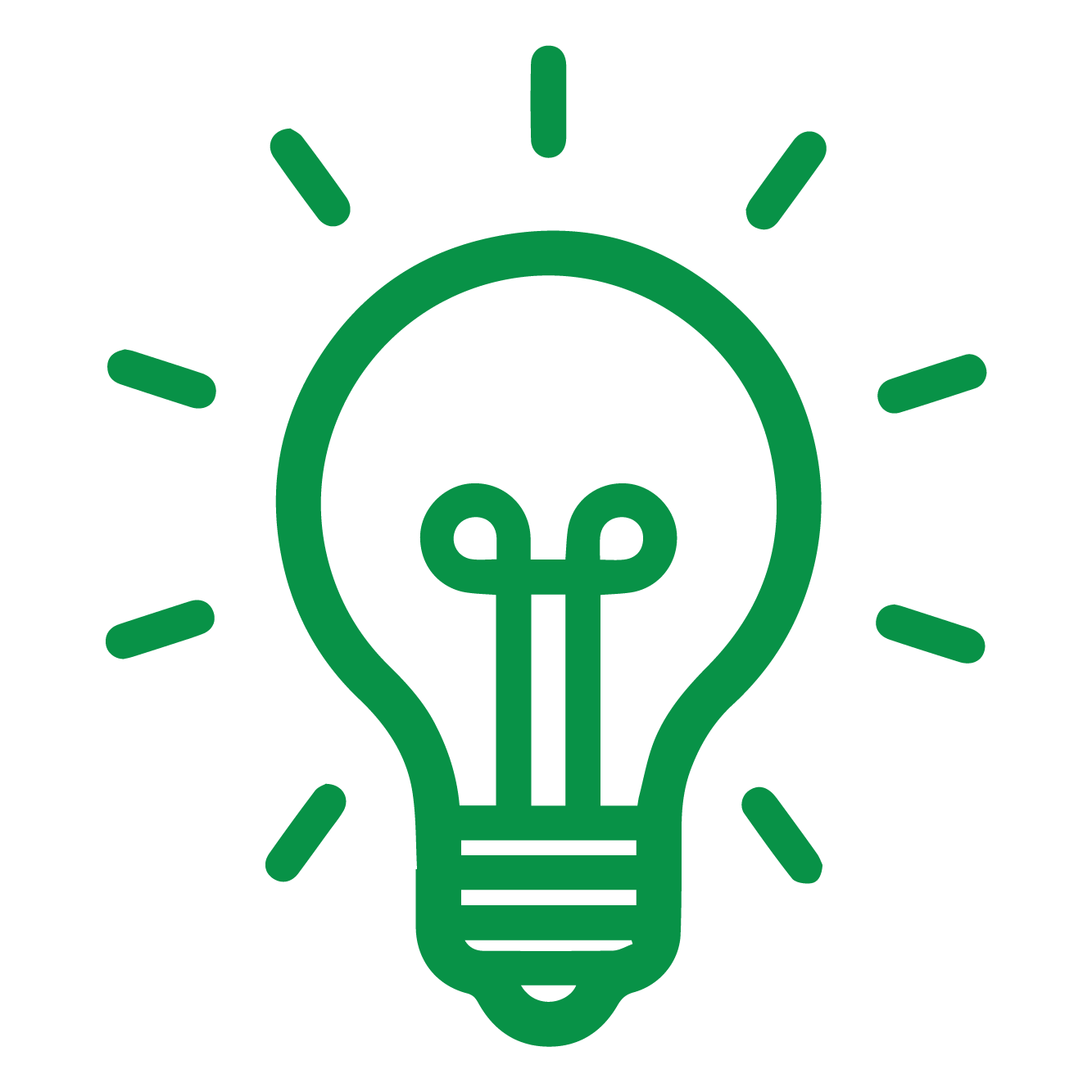 As a consumer, did you know that you now have the power to make a difference, save money, energy and the environment?
As an individual, your use of electricity has a direct impact on the environment. Household electricity usage in South Africa accounts for close to 17% of the total usage, and at peak times rises to almost double that amount!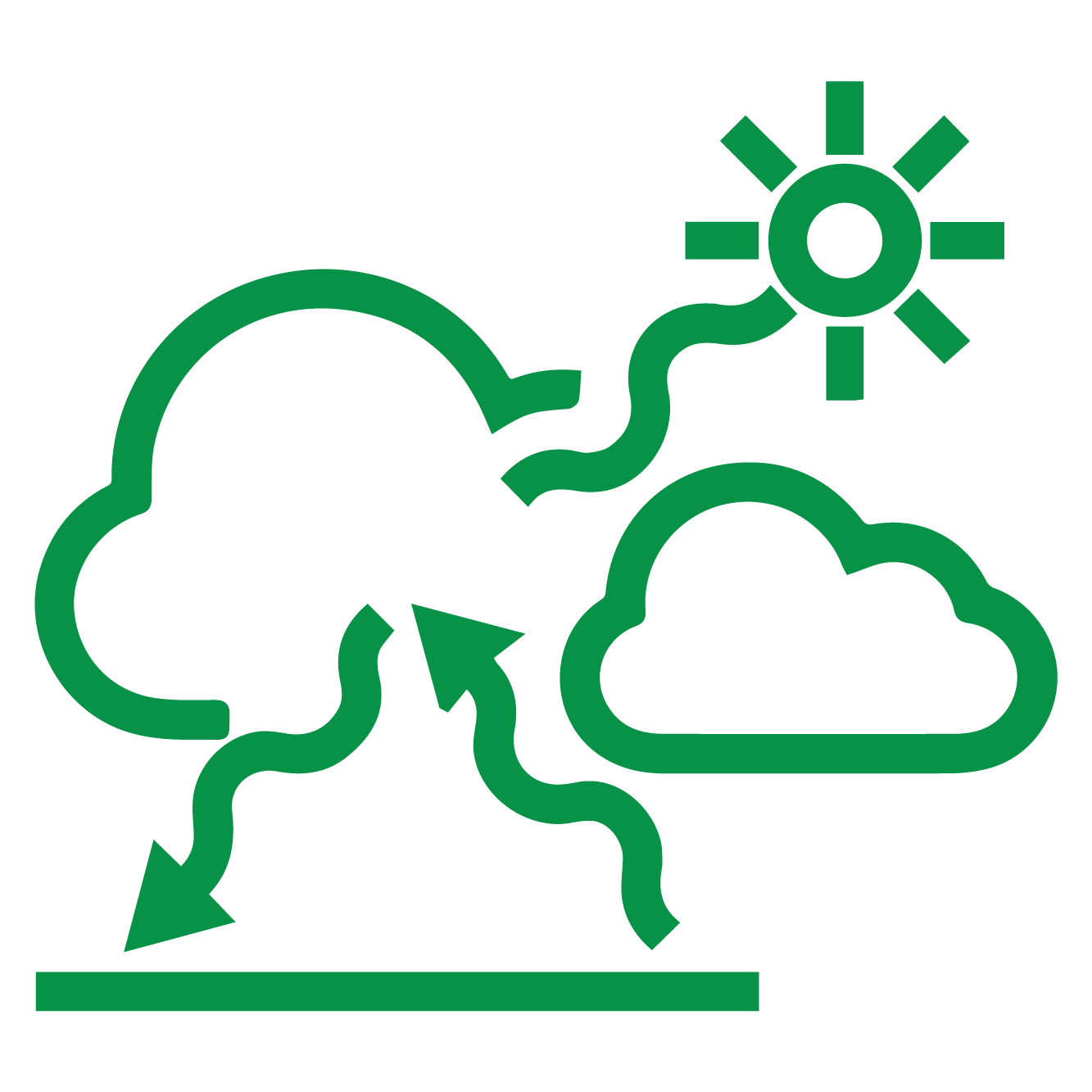 Every kilowatt used results in higher greenhouse gas emissions - so by replacing old appliances with new energy-efficient ones, you will be saving not only money but energy and the environment.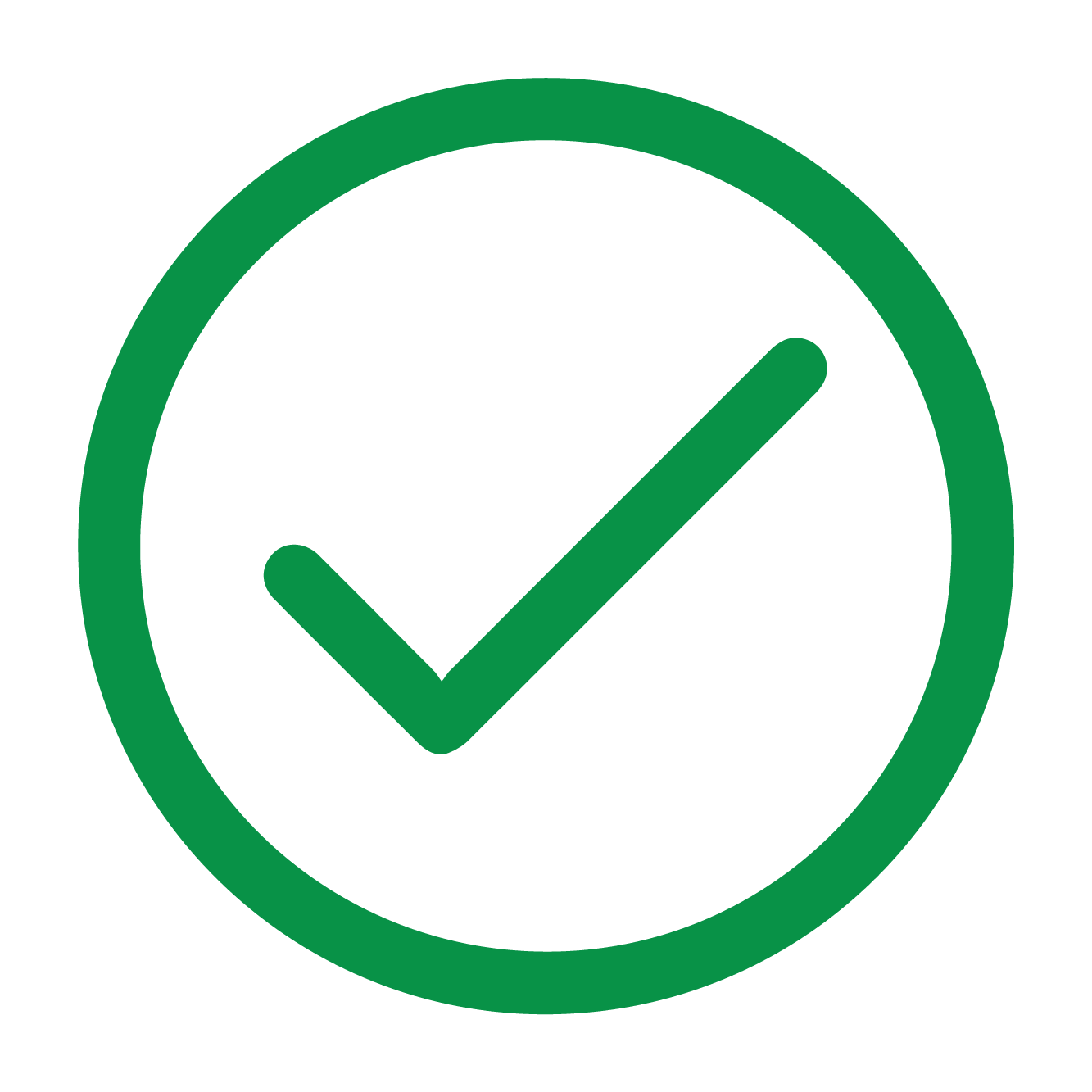 OK Furniture recognizes the importance of energy efficiency. Together with local and import manufacturers, we are working to comply with the new Minimum Energy Performance Standards (MEPS) as governed through the Department of Energy.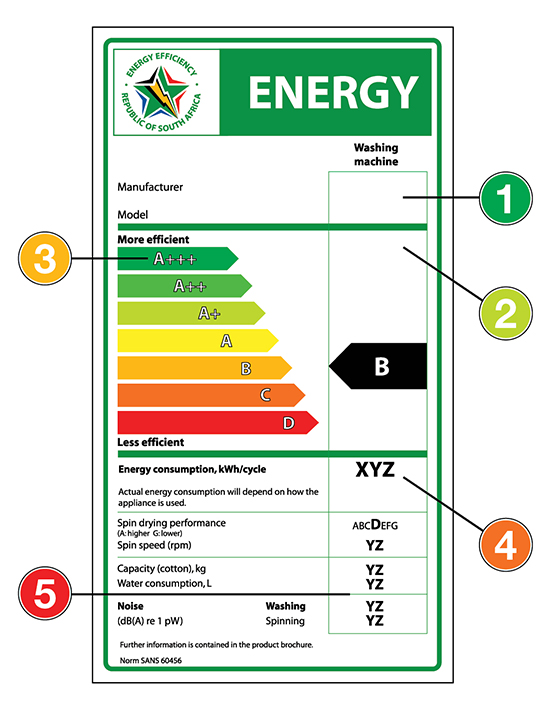 When shopping, be sure to look out for this label on your household appliances.
1. MODEL INFORMATION
The label lists the type of appliance, manufacturer/ distributor and the model number of the product.
2. ENERGY PERFORMANCE RATING
The black arrow on the right of the label is possibly the most important element as it shows that products average energy performance level.
3. EFFICIENCY LEVEL
The seven coloured bands offer a graphic indication of the different levels of efficiency, with dark green being the most efficient and dark red being the least. It makes it easy to see how the product you're considering compares. The labels differ slightly for every appliance.
4. ACTUAL CONSUMPTION
This figure represents the actual electricity consumption of the appliance in Kilowatt Hours (kWh), which is how electricity is charged. You can work out how much the appliance will cost to run by multiplying the kWh by the electricity charged in your area.
5. OTHER PERFORMANCE INFORMATION
Information such as average water consumption (in litres) and noise levels (in Decibels dB) may be included on the label, so you save water and address noise pollution as well.
Energy-efficient appliances use less energy to provide the same service, thus managing and restraining appliance energy consumption. The advantage for you, the consumer, is a long-term saving of electricity consumption and on your electricity bill.
You can find the energy efficiency label in the appliance manual of packaged appliances as well as find the label on appliances that are on display in-store, or even check websites for more information.