We have much to celebrate this month-end as pay day is right around the corner, yet another long weekend and more competition giveaways!
You are spoilt for choice when it comes to us, your dedicated Furniture store.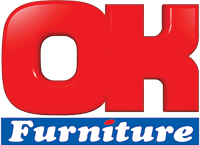 At Ok Furniture, our Big Brands Carnival continues to bring you the best in quality brands at the best prices guaranteed! Not only are we providing you with the best prices but we have also been running competitions which are so easy to enter!
Keep an eye on our Facebook page as we will be releasing yet another competition! If you follow 1 of the steps, you stand a chance of winning OK Furniture Vouchers to the value of R1,500.00. Follow all 3 steps and you could win R2,500.00! Want to know more? Everything will be revealed on the 27th of April 2017.
BIG WINNINGS WITH BIG BRANDS that's for sure!

And finally, we end this month on a great note as we commemorate Freedom Day on the 27th of April! Remember we are always finding an opportunity to give you more for your money and so there will be a sale of up to 50% off in-stores!\